Game Bird Sales
Here at Welland Valley Game, our team are at your service and when you place your order with us, value for money and guaranteed delivery is a given, but more than that you can be sure that you are working with a company that cares deeply about all aspects of the rearing process to ensure that you receive the finest quality for your game farm, estate or shoot.
Pheasant Eggs for Sale
Hygiene is important, throughout the process of rearing high quality pheasant & partridge, no more so than with eggs, that's why we transfer eggs to a sanitised, purpose built resource. When you order your pheasant eggs you can be sure of the highest levels of biosecurity.
Pheasant & Partridge Chicks
Fit and healthy game bird chicks from our specialist hatchery can be delivered direct to you quickly so that they are only hours old on arrival at your premises.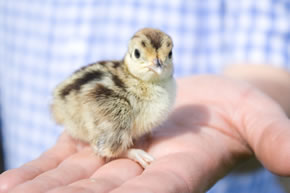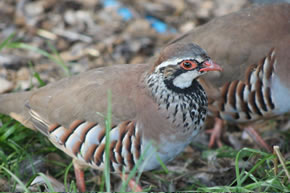 Partridge Poults
Partridge poults will be a minimum of 12 weeks on delivery, being reared in the UK, you can be sure of delivery, even in the event of a ban on imported birds.
Pheasant Poults
When you require healthy poults (min 7 weeks on delivery) from a trusted and respected British game farm that are fully "hardened" to survive our weather, choose Welland Valley Game.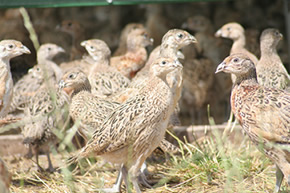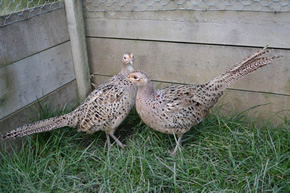 Ex Layers
Available normally each year from mid June onwards we can offer ex-layers, find out more by following the link below.