Game Bird Hatchery
To manage disease control and ensure that our customers always receive top quality game birds, hygiene is paramount. Eggs from Welland Valley Game are transferred to a purpose built, state of the art, off site hatching operation.
Incorporating full environmental management facilities, each incubator holds around 47,000 eggs which are run on a single stage system, this means thats the setters are emptied and sanitised every 21 days ensuring the highest possible levels of biosecurity.
The hatching process takes 24 days, during which temperature is carefully monitored and controlled by a dedicated team to nurture the eggs and young chicks. Over the years, we have found that by embracing technological advances and harnessing traditional skills we can ensure the health & vitality of chicks, to provide luxurious down and heavier birth weights. With our continued commitment to care and management during the rearing process we achieve healthy growth and good feathering so that pheasant & partridge poults are in peak condition in time for release.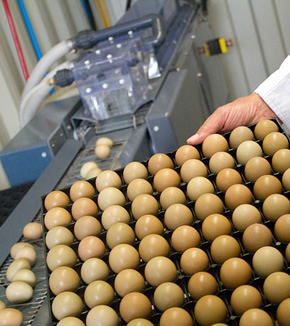 Supply Options
Whilst most of our customers choose to purchase birds as poults, we do also supply eggs and birds as chicks, together with the customaty additional 2% supplied free of charge.

Husbandry & Welfare
Welland Valley Game is widely recognised throughout the industry for setting and maintaining high standards of care through the development of high ethical standards for husbandry and welfare.

Partridge & Pheasant
When rearing pheasant and partridge, a key consideration is to consistently ensure that our customers receive fit, strong pheasant and partridge poults that have been acclimatised to life in the wild.